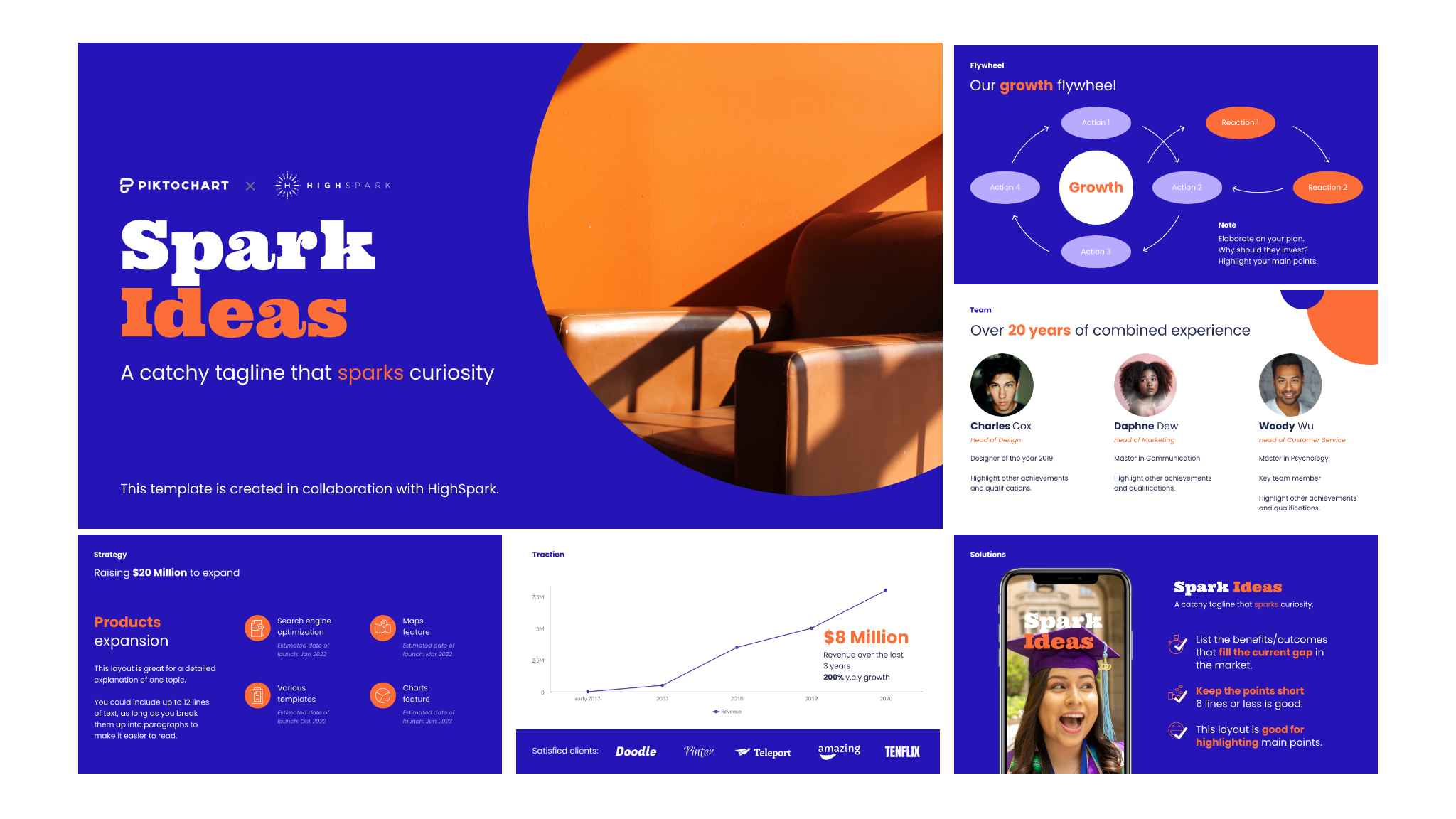 Make your Story Compelling to Investors
A well-crafted pitch deck that appeals to investors tells a compelling story about your business and your brand. It provides investors with an overview of your business focused on showcasing your product, sharing your business model, giving a look into your monetization strategy, and introducing your team.
---
Done fast
Checked for accuracy
Professionally designed
Backed by experienced PE/VC financial analyst
---
$1,199
Buy Now
Why do I need a great pitch deck?
It is the first impression an investor receives when learning about your company in greater detail - a first impression is a lasting impression.
People learn best through stories - telling a focused narrative in your pitch deck is critical to winning the attention of investors
Ascetics matter - professional design and flow are imperative to highlighting key things you want investors to know about your business
What makes a pitch deck great?
Easy to understand

Informative and appealing, creating a feeling of FOMO

Creates credibility
What do investors look for in a pitch deck?
Investors are looking for entrepreneurs who understand how to present their ideas, what they're asking for and why. They want to see more than just an idea on paper-they want the potential financial gains that could be realized by investing in this company. A good pitch deck will have the following elements:
Clearly defined needs currently being met in the market
Clear explanation of the product or service that will address this need
A detailed description of your target customer and how you plan on getting in front of them
Detail of your current traction, including metrics on usage and adoption
A roadmap on how you are going to utilize the funds being requested-specifically for growth, hiring, marketing and development
A growth chart correlated with your expected revenue or growth rate